PROJECT
With the lowest fees.
Up to 30% a month. Or risk-free.
BUY, RAISE AND USE CRYPTO
IN YOUR EVERYDAY LIFE
As simple and secure as possible.
We're building a complete user-friendly
system for crypto finances
A complete ecosystem enabling touse cryptocurrencies in
everyday life. NRM provides opportunities for thegeneral public
to use crypto finances.

User account
THE MACHINE
Lets users make their first step in blockchin world easily. The key for the crypto world.
Gives opportunities to invest crypto currency and raise funds risk-free.
Offers simplified registration in the blockchain
KYC as a Universal Key NRM Wallet
Roadmap
MVP
NRM token
Deposit insurance
Physical wallet
Simplified registration in blockchain
KYC as a Universal User Passport
NRM Wallet

Trader account
TRADING OS
Lets traders and funds to work with millions of retail, investors.
Trading OS account
Automatic success fee deposits
Roadmap
Trader's strategies
Algo strategies
Public account audition and rating
Portfolio management
Fund's OS
Strategy automatisation
Modules shop
Fiat assets strategies
Artificial Intelligence Lab

Crypto/fiat

THE MACHINE
Allows users to buy and sell crypto with ease.
Buy and sell crypto for fiat
Roadmap
Crypto/fiat conversions
E-commerce solutions

OTC Desk
Allows users to buy big amounts of crypto legally, risk-free, and at a better price.
Available for purchase with fiat.
Roadmap
Online desk's interface
Ctypro vault
New exchange partners

Banking

NEURO BANK
Allows users to spend digital assets just as easily as cash.
Cards
Easy bank transfers
Shopping
Loans
Buying digital assets in fiat
Roadmap
Transactions stress test
Mobile solution
Prepaid cards
NRM stable token
A set of bank products for the use of cryptocurrency in a daily life.
TRADER ACCOUNT
TRADING OS

1


Visual Prototypes
Business model
Backlog
Pitch Desk for IEO
MVP development

2


IEOs:
the list of exchanges is being specified

3


The Machine. Full beta
First 100 users
OTC private platform
Buy crypto online —
Fiat/crypto acquiring
First 1000 users

4


Trading OS — extended management solution
"Big Fish" products
Online acquiring in crypto

CEO. Founder

Alexandr Khomutovskyi


Payment system, Financial Institutes

Aleksandr Sobolev

Developer of Yandex.Money, Beeline. Virtual cards for Megafon Visa, Card2Day, MTS Money, MasterCard Tele2. Top-ranked by CGAP, Central Bank of Russia.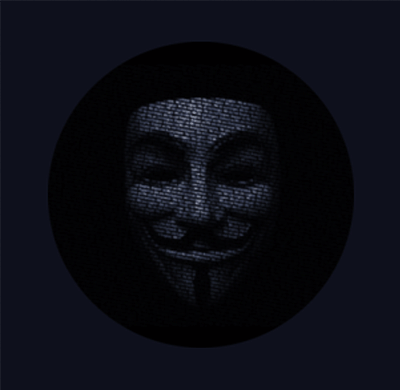 Frontend + Backend

Secret Developer

Frontend and backend development, data processing, analysis, visualisation and system programming.

Blockchain Developer

Sergey Kalinin


Compliance Officer

Dmitrii Ponomarenko


Financial Department

Marat Habibulin


Web Integrator

Evgeny Kuznetsov


Developer

Andrey Martushev


Developer

Alexander Vidyaikin


Developer

Timur Enikeev


Legal Department Assistant

Aidar Davletshin


Blockchain Developer

Victor Berest


Analyst, Platform Architect, Co-Founder

Valentin Korsunsky

Entrepreneur. 10 years in business development in the fields of banking and engineering. Secret weapon: solves problems nobody can. Trouble-shooter.

Jonathan Fianu

EMEA director at Predictx delivering machine learning and AI solutions to global companies. Jonathan sits on a number of startup boards advising on business strategy and the journey companies take to scale and grow.


Will Bryant

Director of global platform solutions at American Express. Advisor & non-executive director on various startup boards helping to define the strategy, overcome blockers and ensure the product and team is built to scale and ultimately setup for success.

Contract: 0x000000085824F23a070c2474442ED014c0e46B58
Symbol: NRM
Decimals: 18
Emission
4, 660, 833, 333 NRM